Featured Club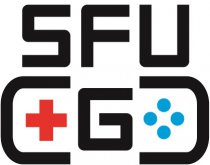 Collegiate Gaming Club
To provide a friendly, yet competitive community for those interested in gaming, be it on console or computer.
Spring 2014 Workshops
Stay tuned for news on our Spring 2014 workshop series!
Committee News
Vacancies on SFSS Committees:
​Click here to check out the SFSS committee meeting schedule.
Clubs Days

Burnaby: January 14 - 16, 2014
Surrey: January 21 - 22, 2014
Existing clubs: book a table online
New clubs: contact us to book a table
Winter Craft
From November 26 to 29 2013 (9am-5pm) the Winter Fair showcases local artisan & fine food makers to the SFU community up on the lovely Burnaby Mountain Campus. Visit our WInter Craft page to find out more!
Food Bank Program
SFU Student Services will be withdrawing from the food distribution aspect of the Food Bank by December 31, 2013. The SFSS Food Bank Pilot Program will be launched on October 1, 2013.