Featured Club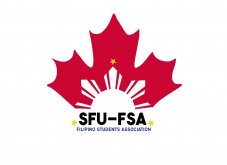 Filipino Students Association
(a) to promote Filipino culture in the Simon Fraser community; (b) to provide a social setting for members of the Simon Fras…
Summer Workshops
We have following workshops planned for the Summer semester: Standard First Aid, Nuts and Bolts for DSU Executives, Food Safe, SFU Student Governance. Click here to register and for more information.
Transit Referendum
Please complete this form to receive information regarding the upcoming Lower Mainland Transit Referendum.
New SFSS By-Laws
The By-Laws that were ratified at the Special AGM on April 3, 2013 go into effect as of May 1st, 2014. Click here  to download the updated version of the By-Laws.
Food Bank Program
SFU Student Services will be withdrawing from the food distribution aspect of the Food Bank by December 31, 2013. The SFSS Food Bank Pilot Program will be launched on October 1, 2013.