Featured Club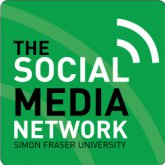 The Social Media Network
To guide students in creating individual original content through the use of social media, by providing them an environment t…
Food Safe
Next workshop: July 19th, 2013
Don't miss this opportunity to get Food Safe certified!
E-mail Antonio to register ($20 registration fee)
Shoutbox
Do you have a suggestion for a DSU workshop? Want to request a weekly special at the pub? Have an idea for a campaign we should take on?
Click here to - confidentially - provide us with your feedback and ideas.
Clubs Days
Burnaby: May 14 - 15, 2013
Surrey: May 16, 2013
Existing clubs: book a table online
New clubs: contact us to book a table
DSU Nuts & Bolts
Upcoming workshops:
May 13th & July 5th, 2013
Executive Directors of Student Unions are strongly encouraged to attend this workshop!
E-mail Antonio to secure your spot.
Accessibility
Students with disabilities and event organizers can use our accessibility fund to remove barriers to participation in Student Society activities.
Contact us for more information.